Business Lines
Business Lines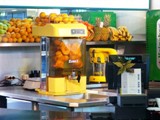 JUICE AND SMOOTHIE BARS
There is a growing demand on the market for freshly squeezed juices, which are prepared from the fresh fruit right in front of a customer. In this chapter you will find all the necessary equipment for organizing an efficient operation of a juice and smoothie bar.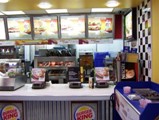 FAST FOOD, COFFE SHOPS, BARS AND RESTAURANTS
More and more fast food and conventional restaurants which want healthy products and are interested in attracting a growing numbers of health conscious customers, include freshly squeezed juices in their menu. Under this heading you will find the equipment which is most convenient for the production requirements of conventional restaurants and of fast food places with limited counter space.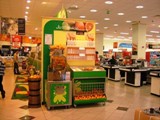 SUPERMARKETS
Under this heading you will find everything which is necessary for organizing the sales of freshly squeezed juices in a supermarket. We offer special juicers and cooled juice bottle displays for supermarkets.
HOTELS
A glass of freshly squeezed juice which your patron can make for himself at breakfast – what can be better for your hotel's guest to start his day? Our compact, modern looking and easy to clean self-service juicers will be perfect for a hotel's lobby, during the breakfast buffet or as a part of catering services for special events.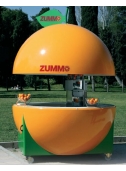 READY CONCESSION SOLUTION
Our Zummo and Zumex Mobile Kisosks are perfect for Shows, Shopping Malls, Beaches, and Public Events with easy setup giving you a customer-friendly, instant mobile profit center. The kiosks are ideal for small retail outlets.
Zumex Mobile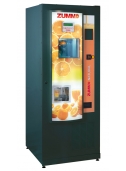 VENDING
Unique to the market, a Zumex vending machine is a great chance to offer freshly squeezed citrus juices in places with limited space and difficulty for over the counter retail trade. You can also save on employee payroll since the vending machine does everything itself.