"Scary" Low Deals on Juicing Equipment
by
Mike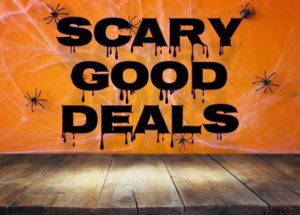 Check out or Halloween update with brand new "SCARY" low deals on juicing equipment.
We have great deals on all kinds of machines including:
Citrus Juicers: Zummo, Zumex, Frucosol, and Zumoval
Cold Press Juicers: Industrial models: Pressed Rite 25, FS-20, Goodnature X-1 and smaller Somatic and Zumonat Machines
Vegetable and Specialty Juicers: Zumex Multifruit, Zummo Z-22, FS-Sugar and much more.
See our complete list here
E-mail us at mikek@drinkfreshlysqueezed.com to subscribe our mailing list for updates on everything juicing.