Citrus Juicer Accessories
Accessories for Zummo Juicers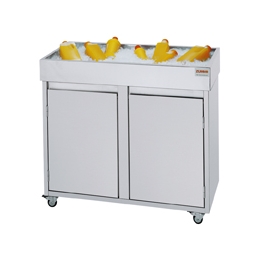 Stainless steel appliance to place the bottles of freshly-squeezed juice in ice. The cabinet has swivel wheels with brakes for easy movement and positioning. Large storage space for empty bottles inside the cabinet. The ice capacity is 10 Gal.

Zummo offers a variety of squeezing kits for smaller/larger citrus fruit like lemons, limes, tangerines and grapefruits (Ø from 50 mm to 100 mm). Option for all Zummo juicer models except the Z1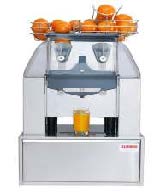 Stainless steel countertop peel drawer for collecting peels after squeezing the fruit. The drawer capacity is 13 gallons, which allows squeezing a box of oranges or any other citrus fruit without emptying it. For Zummo Z06 model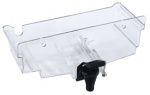 Juice tray with dispenser tap. The tray tap also allows for easy filling containers of any height, including bottles. Approximate capacity: 1.3L. Option for the following models: Zummo Z40.

This kit raises the unit to ease cleaning of the bar. Four 3" legs are screwed to the base.Option for the following models: Z06, Z14.