Photos and Bios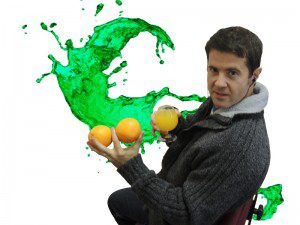 Eric Guth – National Sales Director
800-997-5352 ext 102
ericg@drinkfreshlysqueezed.com
Eric is the "Godfather" of juicing equipment, is a product placement specialist, and knows more about juice bars, grocery stores, Gustave Klimt, and Dostoyevsky than the average bear. A pretty odd combo, but that is the card he was dealt. If you get him on the phone, make sure your pencil is sharp!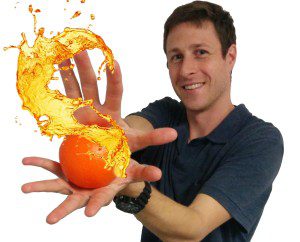 Andrew Grossman – Sales Associate – Miami Office
800-997-5352 ext 112
andrewg@drinkfreshlysqueezed.com
If you call our Spanish line, then this is the guy you are talking to. Hola! Andrew is a very professional and knowledgeable salesman in the tradition of all FS sales staff. He is also a kind spirit: he worked in Dominican Republic in the Peace Corps, loves everything Miami (who doesn't), and is a big believer in juicing and the FS product line. And no, he doesn't look like Eric at all!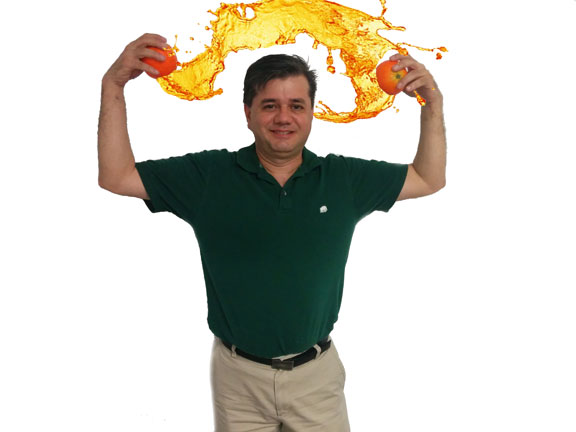 Carlos Duplaa – Sales Associate – Miami Office
800-997-5352 ext 113
carlosd@drinkfreshlysqueezed.com
Finally a professional chef in our midst. Best known for seafood and Salmon dishes. We are all dying to try! Carlos is from a really cool place, too: Ecuador. Like many residents of Miami, and unlike every resident in Cleveland – thinks soccer is more interesting than football. Considers his 9 year old son to be the light of his life. Carlos is a true soft spoken gentleman.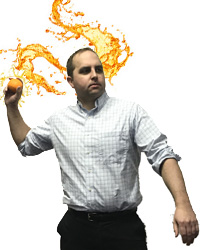 Bradley Cochran – Sales Associate – Cleveland Office
800-997-5352 ext 107
bradc@drinkfreshlysqueezed.com
Brad comes from an outside sales background, so he has a great "bedside manner". He comes from Canton, Ohio, and with that is a great love of everything football and golf. Look forward to seeing him at lots of trade-shows this year, because he is being taught by the best. Welcome to our team.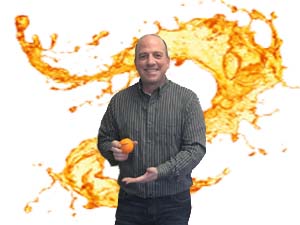 Mark Licursi – Assistant Sales Director – Cleveland Office
800-997-5352 ext 105
markl@drinkfreshlysqueezed.com
A natural born leader: be it our sales team or the local youth baseball team. Mark epitomizes what we stand for here at Freshly Squeezed: knowing our product, knowing our client, and zeroing in on making the two come together. Mark is a good blend of seeing the big picture as well as focusing on the details. He is proud to add juice equipment sales to his long and successful sales history which has included teeth (ask him about it).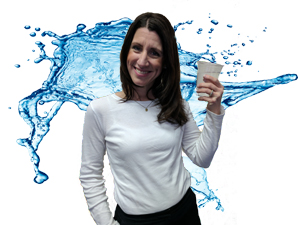 Beth Hammonds – Sales Associate – FS Water Specialist
800-997-5352 ext 108
bethh@drinkfreshlysqueezed.com
Beth is our in house expert for all things water. When she is not sharing her knowledge on water, Beth is a "jack of all trades" – family woman, girls basketball coach, avid runner, personal stylist, and a tool belt diva. Contact Beth to learn about drinking water solutions for any sized business.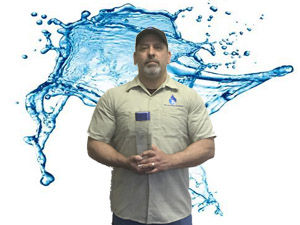 Don Kishton – Sales Associate – FS Water Specialist
800-997-5352 ext 118
Don is a local talent who went to Ohio University. He has been in sales for almost 20 years, but lives for the outdoors. When he is not helping customers with our great tasting water solutions, he loves archery, hunting, fishing and weightlifting. Interesting fact about Don, he lived in Singapore for 3 years during his teen years.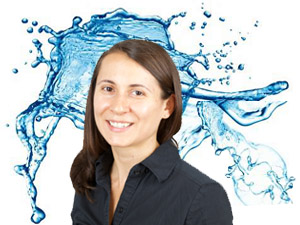 Eniko Sarcozy – Sales Associate – FS Water Specialist
800-997-5352 ext 120
enikoS@drinkfreshlysqueezed.com
Eniko is one of our water system experts. She was born in Hungary but lived in NYC for 16 years. She is a recent transplant to Ohio, but ready to take on downtown Cleveland! Eniko is an animal lover with two dogs and two cats to keep her busy in her off time. She is also trilingual being fluent in English, Hungarian and German.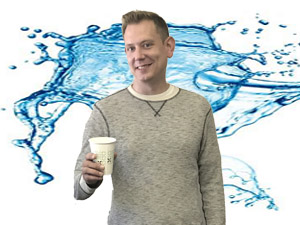 TJ Pasternak – FS-Water Inside Sales and Customer Service
800-997-5352 ext 117
fswater@drinkfreshlysqueezed.com
TJ is the newest member of the Cleveland branch. With over ten years in sales experience he is ready to hit the ground running by translating his skills to the water industry. When TJ is not assisting clients with their water needs he love spending time with his daughter, making music, and anything that has to do with Cleveland sports.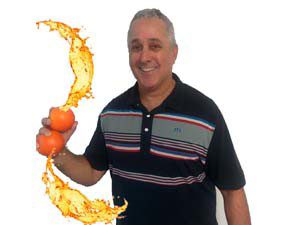 Roy Berman – Brand Manager
800-997-5352 ext 115
royb@drinkfreshlysqueezed.com
Roy is our affable brand manager for new products. He comes to us with an international manufacturing and vending background. Like all of our team in Miami, Roy comes from somewhere else – Cleveland, Ohio. Picky eater, family man, and likes to be called Coach Roy. Roy is handling all of our water systems and new coffee products presently.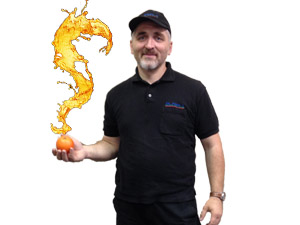 Elisha Kaminski – Shipping/Receiving
800-997-5352 ext 106
service@drinkfreshlysqueezed.com
Elisha is the newest member of our team and handles all of our shipping.  He is from Orange Country, Israel.  He is a jack of all trades having worked with computer repair, HVAC, and has even started his own school. In his spare time he enjoys spending time with his 9 children.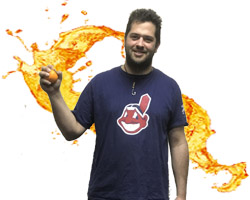 Dovid Bloom – Tech Support
800-997-5352 ext 110
dovidb@drinkfreshlysqueezed.com
Dovid is one of the more unique members of FS. He has worked at the oddest jobs in the most disparate places. He has moved from L.A. to Iowa to Israel to Cleveland. Enjoys tech support the most, but has done everything from repairing homes to working at TSA at LAX.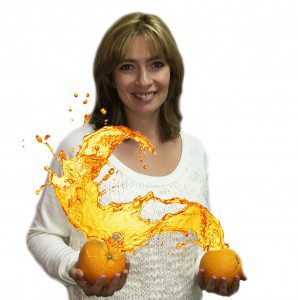 Mariya Falberg – Advertising
800-997-5352 ext 108
mariyaf@drinkfreshlysqueezed.com
Mariya Falberg – Without Mariya, there wouldn't be any FS brochures, flyers and other promotional materials. Mariya is our creative spirit and the best Photoshop specialist. It is the 21st century, thanks for bringing us into it, Masha! Mariya is behind the scenes for us. Dog lover and family woman. Born in the Ukraine.